Dry Shampoo
Natural dry shampoo comes easy to us at Aveda. Whether you're in a rush or trying to save more water for environmental reasons, our natural dry shampoo and no-wash hair cleansers are made with blends of organic natural ingredients and require no rinsing. Gently cleanse and condition between washes with our shampowder™ dry shampoo and foam reset cleanser to refresh hair easily.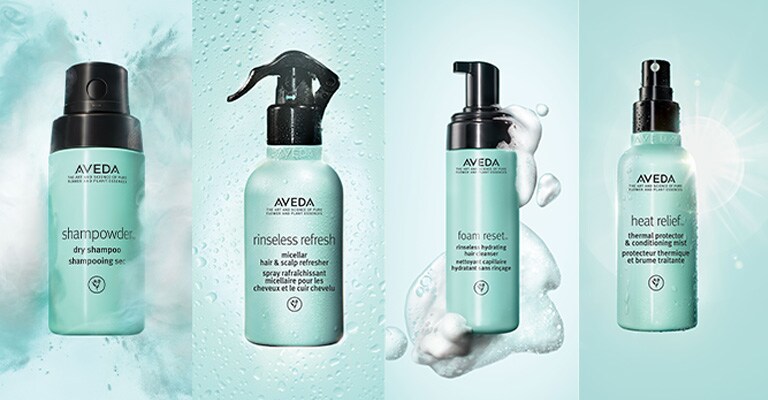 Put good hair
days on repeat
Four ways to refresh and revive between wash days.
96% naturally derived.* Vegan.
*From plants, non-petroleum minerals or water.