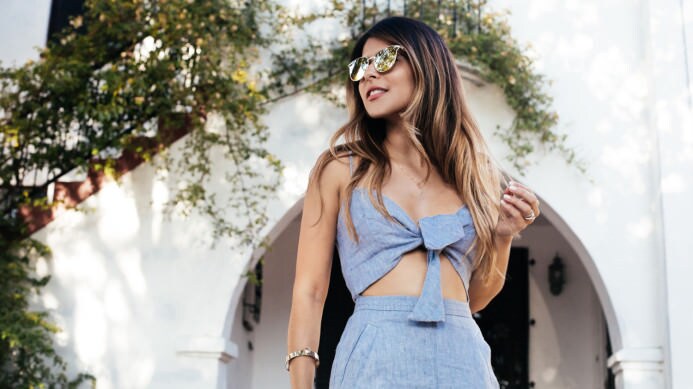 Beauty | Community | Welness | September 23, 2016
How-To Find Balance in 4 Minutes
Top beauty influencers share their tips
It's amazing how much you can get accomplished in a very little time.
So we asked our top influencers—who embody the spirit of Aveda—what they do while performing the Tulasāra™ Radiant Awakening Ritual (which takes a mere six minutes, from start to finish).
For the uninitiated, here's a bit more about the ritual.
Part One: Exfoliate
Using our Tulasāra™ Radiant Facial Dry Brush, gently sweep the surface of your face to help reveal softer, smoother, more radiant skin. The brush's patent-pending design features ultra-soft nylon bristles, molded in rounded, massaging peaks, which lift dull cells off the surface of your skin. Bonus: The custom-designed oval shape of the brush offers ease of access to all the curves and contours of your face, and fits beautifully in the palm of your hand.
Part Two: Nourish
The Tulasāra™ Radiant Oleation Oil is a 100% naturally derived[1] blend with six plant oils designed to be massaged into the skin after the facial dry brushing step to help promote microcirculation, and nourish and restore skin's radiance. The expertly balanced blend includes certified organic sesame, sunflower and jojoba seed oils, combined with rose hip, apricot kernel and sweet almond oils. The formula offers superior slip so it rubs effortlessly into skin.
The Ritual: This is how it all comes together
Begin taking deep breaths and getting centered: Inhale a deep cleansing breath, and exhale until your diaphragm feels empty. Focus on how you feel and let your breaths lengthen. Then, exfoliate your skin with the Dry Brush, using circular motions. Begin at the décolleté and move up to the forehead. Always work outward from the center, to the left, then to the right. Next, brush in outward and downward sweeping motions, from the forehead back to the décolleté. Last, warm four pumps of Tulasāra™ Radiant Oleation Oil between your hands and cup them over your nose to breathe in the aroma of certified organic jasmine, rose and geranium. Massage the oil into your skin with back and forth motions, moving from the décolleté to the forehead.
Now, relax for four minutes while the oil sinks into you skin. What to do during those four minutes? Here are some ideas from our influencers:
"I love to apply the oleation oil to my face before I soak in the tub with a hot cup of tea and a good book. It is truly the best way to unwind and refocus."—Rachel-Marie Iwanyszyn (@jaglever)
"I make an almond-milk latte to give my day an energizing start!"—Courtney Halverson (@prettylittlefawn)
"I like to make my bed and meditate. It's a great way to get my head straight and set myself up for a productive day." —Noelle Downing (@noelledowning)
"A quick yoga session is the perfect type of exercise to enjoy during those four minutes,"—Pam Hetlinger (@pamhetlinger) (seen at the top)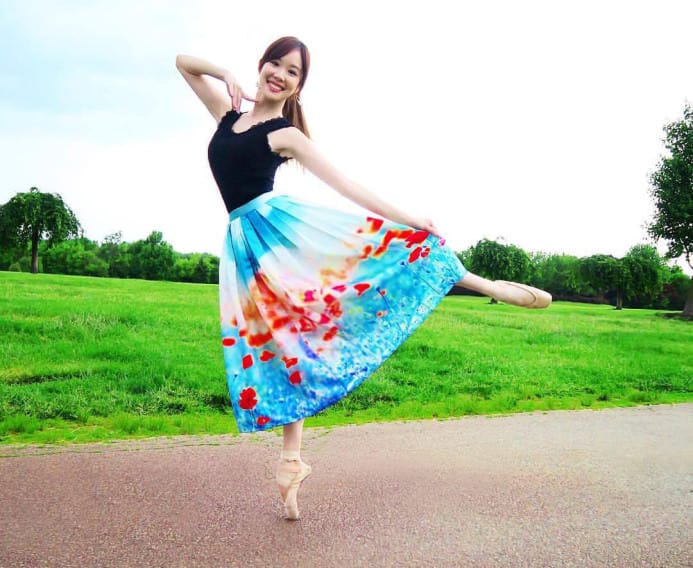 "Some breathing exercises with relaxing, healing music and some leg stretches for flexibility,"—Melodee Morita (@melodeemorita)
"During the 4 minutes I enjoy making my morning coffee and setting my goals for the day." —Michelle Madsen (@michelletakeaim)
Are you excited about Tulasāra™? Share this story with your friends on Facebook using the hashtags #LivingAveda and #RadiantAwakeningRitual.
And don't forget to pick up a few of these new skincare must-haves: