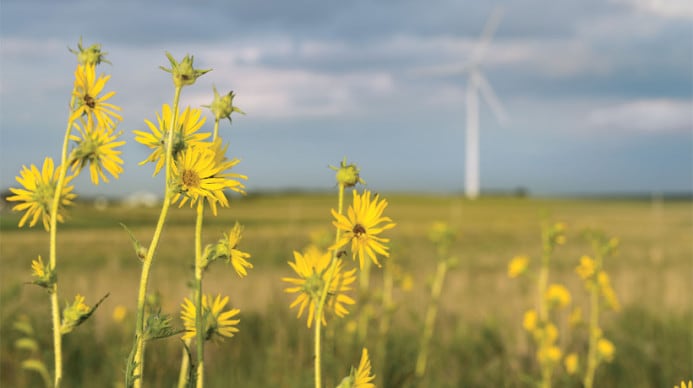 Beauty | Wellness | May 15, 2016
Rise & Shine: Five Weekend Wellness Tips
How to embrace a beautiful spring morning
Infuse your weekends with total tranquility with these five easy steps from Aveda Director of Spa Education, Marc Zollicoffer.
1. Hello Sun!
Wake with the rising sun and perform a sun salutation yoga sequence to greet the day. If yoga isn't your thing, allow aromaology™ to awaken your senses (try Rosemary Mint Hand/Body Wash with invigorating rosemary and peppermint).

2. A Morning Meditation
Once you're stretched, practice alternate nostril breathing for 3 to 5 minutes to meditate. This breathing style can calm anxiety and nervousness and help you focus.

To do, place your index and middle finger on the point in between the eyebrows (6th chakra). This leaves your thumb and ring finger free to close off either nostril. Close the right nostril, inhale through the left; at the end of the inhale close the left nostril and exhale through the right. Inhale through the right, and at the end of the inhale, switch, close off the right and exhale through the left. Inhale again through the left and repeat this cycle for 3-5 minutes.

To learn more about your chakras, let Aveda's Mr. Chakra guide you here.

3. A Relaxing Cleanse
A short warm shower can be a simple, beneficial way to relax and unwind. Enjoy a few quiet moments beneath the water.

4. The Full Unwind
Lightly towel dry, then massage your favorite body cream or Composition Oil into arms and legs using circular motions on joints and back and forth motions between joints. Use clockwise circles on the chest and stomach.

5. The Final Fix
Slip into comfortable, casual clothes, and then brew a cup of Aveda Comforting Tea; its licorice and peppermint blend steeps you in calm. Ice it if you want to cool down.
Your Stress-Fix™ must-haves for a perfect weekend morning: