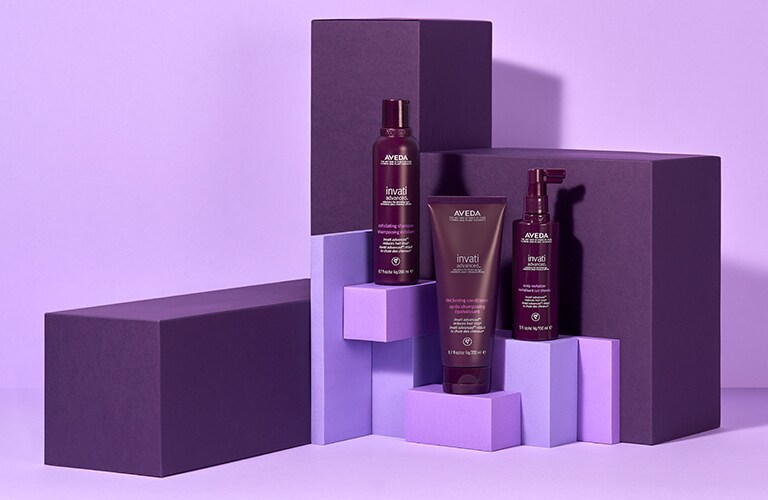 By talking to guests every day, we understand the emotional attachment many of us have with our hair. We know that hair loss and thinning hair can be a sensitive topic and we've seen first-hand how it can affect people's confidence; it's also a more common concern than you'd probably think.
While we hold all the science to support the benefits of our invati advanced™ 3-step system, we know that nothing compares to hearing from real customers. We hope these reviews and videos help you decide whether the range is right for you.
"A year ago, I realised my hair was thinning. My 'pride and joy' was quietly disappearing. I then, quite by chance, came across Aveda. I was of course a little sceptical at first. But I thought, well may as well give it a try. Believe me, it works – my hair looks thicker. It is like a small miracle, and one that fills me with renewed confidence. I am a happy woman again. Thank you!"
Frankie, Lancashire
/
"I have only been using the shampoo, conditioner and revitalizer for a week, so cannot say if it's working on my hair loss. But it certainly is feeling and looking thicker, so will carry on using it."
Jude, Yorkshire
/
"Would definitely buy again. It does what it says on the bottle and my husband loves it."
Mags, Hampshire
/
"My hair was becoming thinner with time. After a Hair & Scalp Check in an Aveda store, I bought the invati advanced™ system and it does my hair so much good. My hair became healthier and thicker-looking. Will always rebuy, and I highly recommend."
Rebecca, London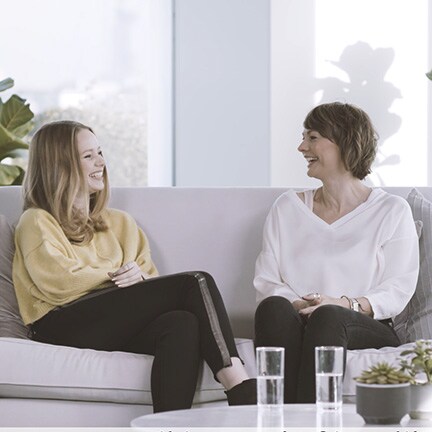 "Using the invati system is probably the best part of my day."
Discover the impact invati advanced™ has had on this mother and daughter and why they love it so much.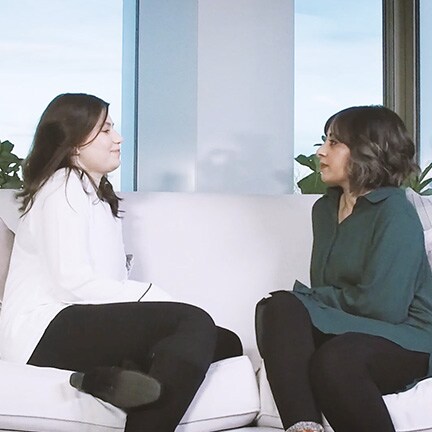 "We used to put turmeric into our hair, that was our heritage. I wanted to go back to that."
Friends Salma and Aisha talk invati advanced™ and confidence.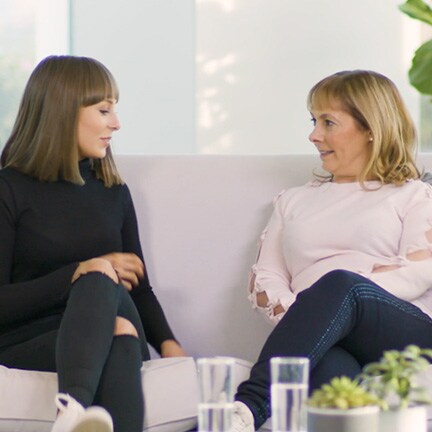 "It's just absolutely brilliant."
Lesley talks about the positive effects invati advanced™ has had on her hair after radiotherapy left it feeling thin and dry.